In recent years, electric bike has become an important tool for people,it takes a green way to get around.However, we should pay attention to its quality,charging position and charging time in use.The following is a specific introduction of the "How to use the electric bike safely".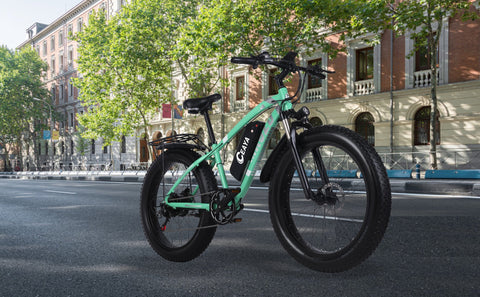 1.Pay attention to the quality of electric bike and avoid unqualified. We'd better to purchase qualified products through regular channels, and never refit or disassemble electric bicycles without permission.
2.Pay attention to the charging position,avoid people and electric bicycles in the same room resolutely. Don't charge in the corridor, lobby and other indoor public areas.This is a big problem, because it gives off irritating or toxic fumes.In case of fires, the high-temperature and toxic smoke can cause great economic and human loss.
3.Pay attention to the charging time,and avoid charging too long. A large number of electric bicycles don't have overcharge protection function, it's easy to cause high temperature of the battery after fully charged. Such high temperature can also lead to fires easily.
4.Charging method is also obviously important.It's better to use its own charging facilities,don't connect electric wires without permission.
The above information for your reference, please contact us if you have any questions.